What We Do Looking for a digital version of your textbook, yearbook, catalog or magazine? Look no further. We take your project (a PDF file), your media elements (audio, video, etc...), and make the digital version that you have envisioned. We will work with you the entire way and ensure that you get the package you have been looking for. This consolidated package can be accessed across platforms (Win & Mac) and across devices (iPad, tablets, smart phones, etc...). Our approach is to work to make you successful, not profiting until you turn a profit! Nothing up front and no way to lose. You also retain all rights to your work.
Send us a completed PDF (with all pages, cover and back pages) as a part of the single, PDF file. If over 5Mbs, upload to our FTP site. Many companies are now using DropBox with us. It is quick, easy, painless and free! Click on FTP below, for more information.

Submit a WebForm telling us the details. It is easy... just click here.

Your existing project can be made to look exactly like the print version... no need to fit your work into our templates. We don't have any templates!! But we can enhance that print version by adding true interactivity and a true multimedia experience. If you are creating a new project from scratch, we will have a few suggestions for taking advantage of the media elements you have. Navigation, sizing and positioning of pictures and video windows can help to make your project more accessible. We can help.
The options that we provide can be seen as mind-boggling, or comforting. There are so many scenarios in today's life, that you need to be flexible to cover them all. But if you try to break them down, you can get mired in a sea of options... and it is easy to get lost.

Take a look at the PubSheet (PDF) to get a sense of where we can help. Full, online system to a first-world classroom? Easy. Delivering to a slum school in Kenya with no internet, and very limited power supply? No problem. In both cases, we can help you deliver digital materials (DRM controlled), with interactivity (audio, video, testing), and even an LMS, at a price anyone can afford. The true definition of flexibility.
Need to sell your books? We can help to set up a white label store on Flexiguru. We have partnered with Piron Corp of New York (and Delhi) as we needed a way to sell our books (your books!) easily, effectively, and without the high costs of both the iStore and the Play Store. Intrinsic Books is an example of a White-label store Or, you can check out their website here, which links up to the store upon purchase Sell your books on an elearning platform, or in any way you desire. Should you choose to set up your own store on Flexiguru, there is some more information we need.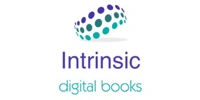 About Us
DEC Publishing produces digital books and helps publishers, authors, and content creators alike the opportunity to take the materials they have created, and deliver them to a global audience, in an interactive, digital form. Depending on the need, we can add audio, video, and testing/tracking to enhance the book, and contribute to the learning experience. We come from a teaching background, ensuring that educational, teacher and student needs are attended to and maintained. Speed to market, pricing and scalability are primary movers for us.